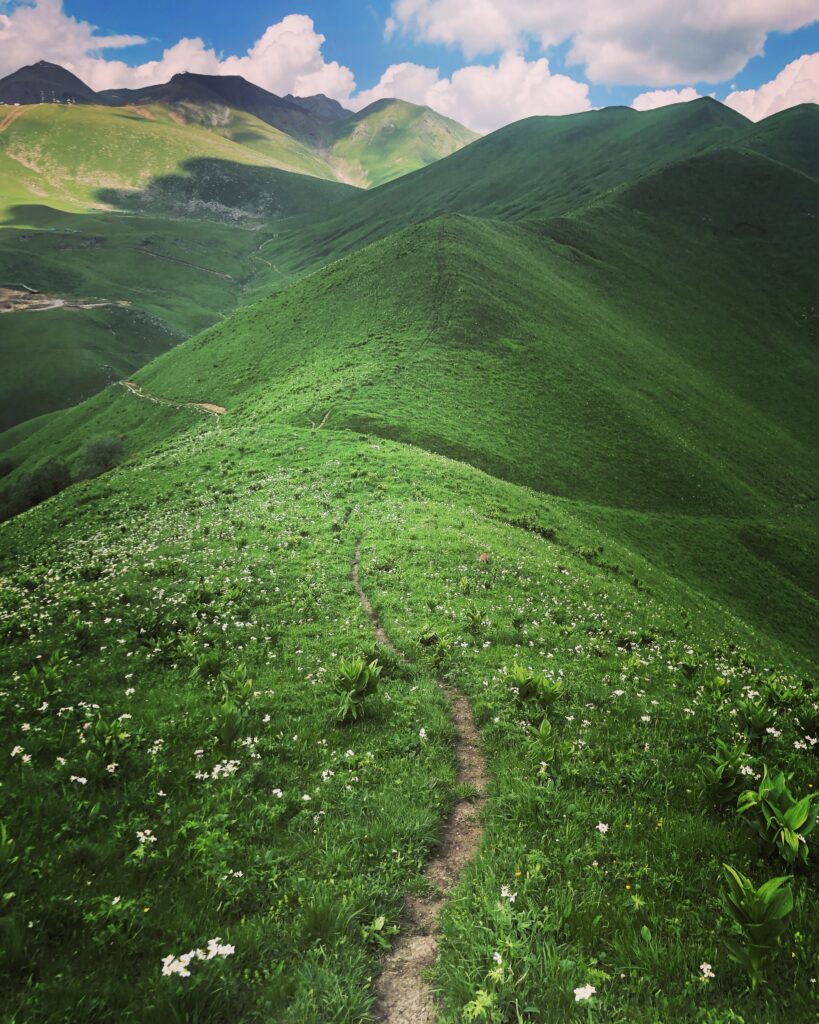 Best to start at the top of Gondola. The first part goes through a big boulder field. Very beautiful and fun with the MTB to jump over some boulders.
On foot I would go to the first peak and follow the ridge. On the MTB I would traverse the Chirdili 1 out to the second peak.
This is a nice little tour starting at the top of the Gondola in Gudauri. Walking i think in 4 hours you should be back in New Gudauri by bike you should be faster.