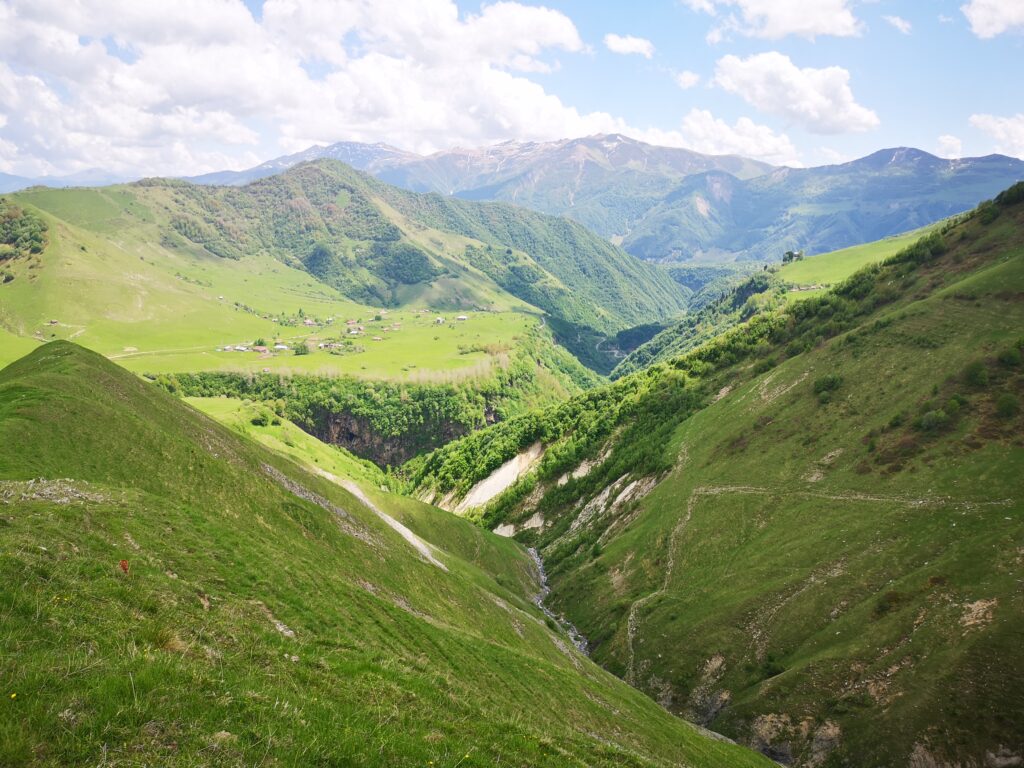 High mountains, steep slopes, deep valleys, remote villages. This route is very impressive. Bike it or hike it. After Chrdili Saddle it's going down very steep but not for very long. From Mughure onward you travel on a gravel road but that doesn't make it any less spectacular. I recommend preordering a taxi to pick you up in Kvesheti. If you decide to hike this trip you can also send the taxi to drive up a bit further direction of mughure because the walk out of the valley may be a bit long. This is great because you can adjust the length of you hike according to your endurance.
If the Gondola is running you can avoid the initial uphill part and start at the top of the gondola.
Hiking should take you about 4 to 6 hours, depending on the pick up location, simply call your driver and tell him to drive up towards Mughure when you get tired. Biking all the way is about 4 hours.